A Certified Women-Owned Business
A woman owned logistics company.
Five benefits to working with a Women Owned Business.
Working with WBENC-certified businesses such as Nimble can provide many tax benefits for your company. The federal government affords tax incentives to those who conduct business with groups that consist of minorities and women owned businesses.
Additional Source of Revenue
Working with WBENC-certified businesses can increase profitability with as much as 130% return on investment. 
WBENC-certified businesses, due to their diverse nature, allows access to more relationships than other companies who may not be certified. 
Promotes Innovation and Creativity
Small, diverse companies are nimble—and light on their feet, which allows them to out-maneuver larger companies that may take time to adjust their laborforce and protocols to meet the demands of a diversifying market.
Shows you care about Diverse Markets
The economy is diversifying as more people than ever contribute to it.  Companies who diversify along with it stand a better chance at producing exceptional returns for their customers, while also making a positive social impact along the way.
Interested in learning how our WBENC Certification can help you?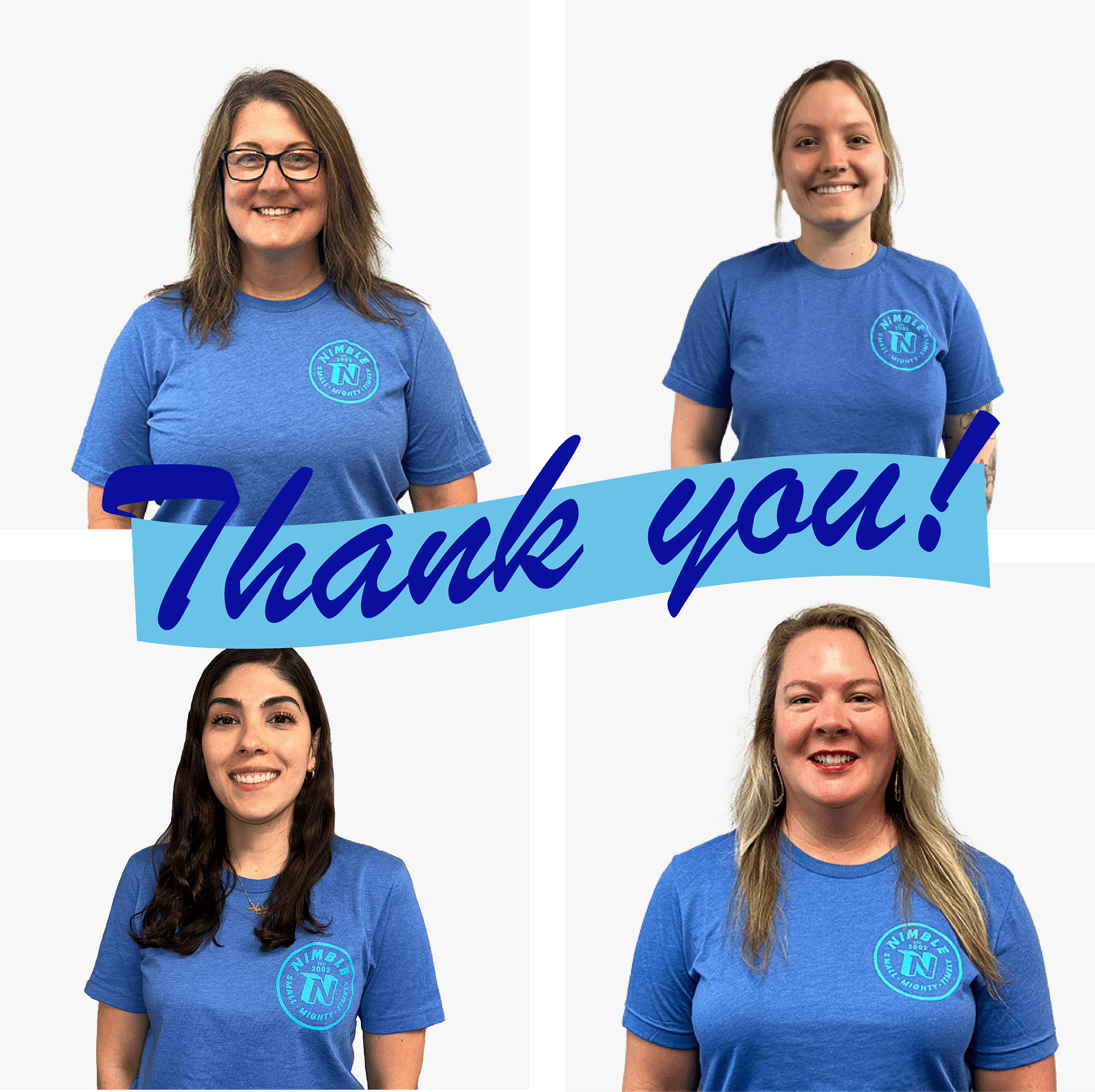 A thank you, from Nimble Inc.
We always look to a brighter future. Obtaining certification as a Women-Owned Business strengthens out customer relationships and exposes our company to new strategies for success. We want to thank you for the opportunity to continue to earn your business, which in turn allows us to build an exceptional team and workplace and opens you to the benefits of working with a minority owned company.
Thanks for being part of our team!

We're women owned and led
Nimble, Inc. is guided by a number of women in key positions across the organization.  This certification is an official recognition of their stake in our business, and reminds us how far we have come, and how far we can still go.

Diversity spend made easy
Transportation is a great way to manage your diversity spend, as we can track it down to the penny.  Join many other companies who are already benefiting from our Women-Owned Status.

For most major companies, creating a diversity program represents an opportunity to actively join the fight against discrimination, create economic opportunity, and enhance their businesses.
WBENC certification press release.
Want a little more information about our certification and what it means?  Read our press release on the subject, found here!